We offer a true NSA (No Strings Attached) Girlfriend or Boyfriend experience!
Below are the four options we offer:
Atmosphere
When you want someone to attend a party or an event and to help with the overall mood, an atmosphere model is perfect for that. An atmosphere model can attend your party like an invited guest and will mix and mingle and act the part of the perfect guest.
Atmosphere models can make your party look better with their appearance and outgoing personalities. They'll dance with you and your friends at the nightclub or splash in the pool at your pool party or just hang out with your group on an adventure.
Atmosphere models attend group functions. For one-on-one's and couple's, please refer to Casual or Romantic Date.
Wingman / Wingwoman / Honey Bait
A wingman / wingwoman is someone who helps you meet people. They are outgoing people who aren't afraid to say hi to someone who you might be interested in. They can also talk you up and help facilitate an introduction.
A honey bait (aka honey trap) is an investigative practice involving the use of romantic or sexual relationships for interpersonal, political (including state espionage), or monetary purposes. in other words, a honey trap is someone who can test your significant other and find out if they're willing to cheat.
Casual Date
Perfect for occasions where you need the perfect date! Examples include weddings, reunions, company parties, and any occasion where you need a casual date. Our Fantasy Date's can accompany you anywhere and will be the perfect date.. treating you with class and showing you a great time. Perfect for visitors who don't know the city well and could use a beautiful host to show them around.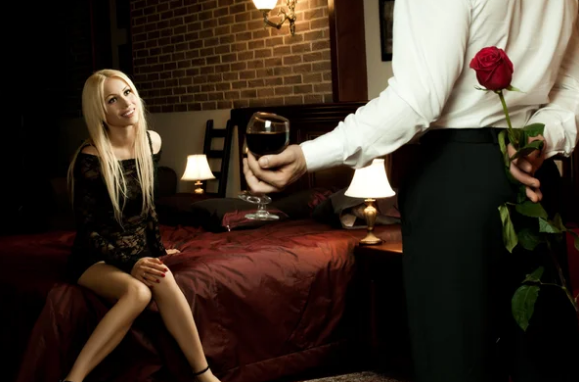 Romantic Date
When you crave intimacy, go with this option. With a romantic Fantasy Date, you are able to discuss your inner most fantasies and desires with our companions. Our fantasy date's can entertain you one-on-one or with couple's.. they can set the mood with lights and music and even do a personal striptease show.. and can give lap dances in their underwear/lingerie! Anything beyond that is up to the client and the companion to discuss in person.
Ready to Book your Fantasy Date?