Denver Escorts & Companions
A Denver Escorts & Companions Agency You Can Trust
Fantasy Date is a division of Wild Entertainment, an exotic agency in Denver that has been in business since 2010 and averages 5 stars on it's Google business page. They are also A+ certified by the Better Business Bureau for over 12 years. Google "Wild Entertainment Las Vegas" to learn more.
We take great pride in finding, hiring, training and managing the best companions and escorts in the U.S.A.
Our Denver escorts are dedicated to giving you their absolute best in experiential adult entertainment.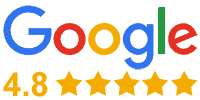 Fantasy Date offers premium companions in Denver.
Escorts are another term for companions but often they are associated with sex work. At Fantasy Date, we have a wide variety of companions for your individual needs. We have something as simple and light as an atmosphere model, wingman or casual date. And we also offer something more sensual and erotic such as a romantic date. Our goal is to match you up with the perfect companion to make your Fantasy Date come true!
You can have four types of fantasy dates
with your companion.
Atmosphere
Wingman / Wingwoman / Honey Bait
Casual Date
Romantic Date
To learn more, visit our Companionship Services page.
Denver Escorts & Companions Pricing and Options
Our Fantasy Dates are allowed to choose their own rates, thus giving you more options and flexible pricing.
Their rates are shown on their individual profile page. For longer lengths of time, contact us to discuss rates.
To book a Fantasy Date we require approximately 30% as a booking fee (this percentage can vary depending on the details of your Fantasy Date).
We can sometimes accept cash upon arrival but this is optional and decided by the the companion.
We accept Venmo, Cash App, Zelle, PayPal and any major credit card. We also have a refund policy.
Are you ready to book? First take a look at our men or women to see if we have what you're looking for 😉
What's included on a Fantasy Date
The escort you order is the escort that shows up. We never fake it or do the old "bait and switch".
Our escorts are also called companions who offer an exhilarating variety of options to help anyone fulfill their fantasy.
Our companions are carefully screened and handpicked from a large number of applications. We are very picky for your sake.
We take pride in finding companions who are as beautiful on the inside as they are on the outside. We have the cream of the crop. Your fantasy date come to life!
Please refer to our Services page for more details on what you can do with our Denver Escorts & Companions.
What are Denver Escorts & Companions?
Denver escorts & companions are simply people who wish to engage with someone and help them fulfill any unique and exciting experience they truly desire. These are free spirits who love to touch the mind, body and soul of their clients. They have a love for discovering new fantasies and creating special memories. Fantasy Date has escorts and companions in many major cities throughout the U.S. If you wish to work for us as an escort or companion, please go to our Employment for Exotic Entertainers page.
Are your companions safe?
We never hire anyone with a criminal background. We take great care in our hiring and vetting process.
If any of our Denver escorts companions break our rules or cause any serious problems with our clients, they are immediately terminated.
We take pride in hiring the best companions who deliver excellent service and earn positive reviews 🙂
Am I allowed to touch?
Touching is always determined by the companion as they all have their own comfort levels.
There is no touching on Atmosphere, Wingman/Wingwoman, or Honey Bait.
There is light touching allowed on Casual Dates (where appropriate).
The most touching allowed is on romantic dates because we allow private lap dances and the rules at the strip club apply here as well. Our romantic dates are for sensual fantasies but touching will always be determined by the escort.
Do you have gay, gay friendly, trans or bi companions?
Yes, we have every companion under the rainbow! Of course, this is subject to availability. But whatever request you have or specific type of person you are interested in, feel free to
let us know
and we will see what we can do to accommodate you!
Benefits of going on a Fantasy Date
You can find the perfect person for the perfect event or romantic date at the very last minute.
You don't have to worry about hiring someone who will cause you distress. We have companions who specialize in providing a sweet, calm, loving and relaxed atmosphere. Of course, it can get fun, crazy, and wild! It's up to you 😉
You can live your life on your terms and do whatever it is that you've been fantasizing about. Let's get a companion to help you bring that idea to life! (within reasons dictated by the companion)
You can make amazing connections that can last for a lifetime. Your inner circle grows in love.
You can help a companion live their best life by hiring them for your special occasion. 
Our Denver escorts & companions love what they do and that's helping people live their life to it's fullest and being a vehicle for them on this wonderful journey.
Disadvantages of going on a Fantasy Date
If you work with an unlicensed adult entertainment agency, then you risk being a victim to the following:
Being robbed or extorted by a scamming escort
Being bored or disappointed because the companion doesn't seem to be enjoying their time with you
Feeling hustled because the companion won't stop asking for money or gifts or favors
Being dissatisfied because the escort was not nice or funny or kind or witty or charming
Feeling dejected because the escort was boring or acted disinterested or ingenuine
Being disappointed because the companion doesn't look like their photos or videos
If you work with Fantasy Date, you can expect the following:
We will always be honest and transparent with you.  We want what you want.  The perfect match for the perfect time.  And we can help with that 😉
Our Denver escorts & companions are the total package.. not just a pretty face, but an interesting mind, a clever wit, charming personality, and the total gentleman (in the most gentle and wild way at the same time).
We will do our best to help you achieve the experience you want. 
We will be detailed and thorough when it comes to services being rendered.
We will provide you with an easy booking process designed to find you talent in the fastest time possible.
Our escorts / companions / "Fantasy Dates" are called that because that's what they truly believe in. Being someone's fantasy or helping their fantasy come true. There are so many different types and variations of fantasies that it never gets boring.
Our companions are simply people with good hearts and because of that, we are picky about the clientele we take on. We expect our clients to be classy, professional and respectful with our wonderful escorts.
The companions get the majority of your payment and are independent contractors. Your tips helps them survive and thrive and are greatly appreciated!
Examples of Fantasy Dates
Sam was only in Denver for two nights and wanted to have one fun night out but had no friends with him and didn't know anyone in town. Sam called Fantasy Date and was connected to Samantha who took him out for an epic night straight out of the movies! 
Billy and Shania wanted to celebrate their anniversary with a hot beautiful escort who would come visit and entertain them in their own private space. They wanted the strip club VIP experience. The escort arrived and setup the room with lights and sounds. She played her music while slowly dancing in a sensual teasing sort of way. The clothes started to come off while the music got more intense.. this is how to truly celebrate an anniversary! 
Charlotte is going to a wedding and her date bailed on her last minute. She doesn't want to go alone and feel like a third-toe and she really wants a handsome man who can accompany her and give her the best boyfriend experience possible. She meets Max through Fantasy Date, and the two had an amazing night at her friend's wedding reception and continued the adventure at the beach, dancing and laughing until the early morning. A wonderful memory that she will carry with her for a lifetime 🙂
Jessica thought Brad was cheating on her but she wasn't sure. So she found someone willing to be a honey pot to test her fiancé out. Unfortunately for Jessica, she found out Brad had been cheating on her. But at least she had closure and was no longer wasting her valuable time or resources on this loser of a man.
Levi was the kind of guy that didn't want to think that he couldn't pull girls. No man ever wants to admit to something like that and Levi was no exception. Instead of hiring a girl to go on a date with him, he thought "why not have a beautiful pickup artist help me on a mission to meet the right one?" or "the right one for now lol". Seriously though, Levi was tired of the rejections and after some serious research, he discovered that having an attractive and charming friend can help immensely with connecting to people on an intimate level. Levi hired a Fantasy Date to be his "wing woman" for the weekend. He received real attention from the people that he was interested in and his wing woman helped support him by making him look and feel like a million dollars.

This is the level of service that we strive to maintain at Fantasy Date. We truly want to make your fantasies come true.
"Shout out to Valentina! She made my night at my friend's poker party. I just wanted to surprise them with someone hot and funny and Valentina blew them all out of the water! She really spiced things up and we're just extremely happy we picked her." – Steve R.
"I was getting bored with the nightclubs and gogo bars and I wanted to find a straight or bi sexy ass man to hang out with. I wanted a lot of class to go with that nice ass and I found this stud on your website. Thank you baby for making my weekend in Vegas the best and one I'll never forget!" – Gene
"I'm thankful I went on a wonderful date with James. Euro-Asian, tall and handsome as can be. The perfect gentleman yet he knew when to turn on the alpha and make it spicy. I'll definitely book him again soon!" – Esther B.
"Just wanted to show some love to Jersey. He's my hunk of burning love and with all that muscle, he gave me the best hugs and cuddles that a woman could ask for. He is straight out of fiction.. the perfect specimen.. I love this man ;););)" – Karissa A.
Map of Denver Escorts & Companions
When are Denver Escorts & Companions available?
Denver escorts & companions are ready to have fun 24/7! It's all up to their schedules so be sure to give us as much advance notice as possible so we can set you up with your perfect Fantasy Date!
Where can I find Denver escorts & companions?
You can find them online or from word of mouth, but the best way is to find a company that has proof of being licensed and insured and has proof of doing a good job (positive Google reviews, Affiliation with the Better Business Bureau, etc). An agency like this can provide you with best Denver escorts & companions available.
Why should I want to spend time with a Denver escort or companion?
Why should you want to have fun and experience life with the person you actually want? Well, if you're tired of wasting your time and money trying to meet girls at the club or bar, then it's time to contact Fantasy Date to discuss your desires and see if you're a good match for us so we can make your fantasy come true!
How do I book time with Denver escorts & companions?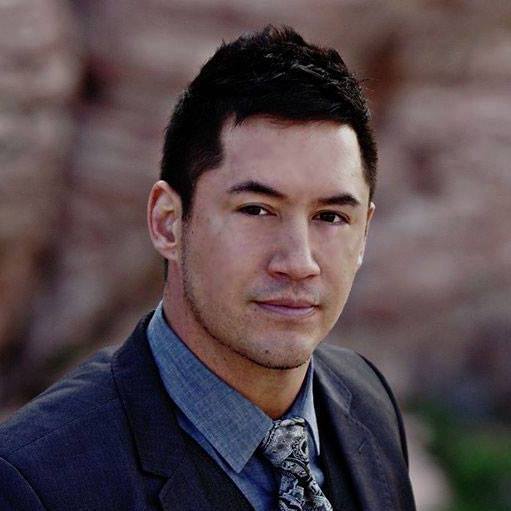 +
The founder, Steve Kim, is a former model and dancer who was a successful companion for many years. In 2010 he launched Wild Entertainment, a lux agency offering exotic entertainment for men, women and LGBT.
+ Fantasy Date is a division of Wild Entertainment.
+ Wild Entertainment averages 4.8 stars on Google
+ Wild Entertainment has an A+ Rating by the Better Business Bureau.
+ Fantasy Date always sends you the companion you request. We never "bait and switch"!
+ We only hire the best of the best and we perform background checks.
+ We accept most forms of payment, including Venmo, Cash App, Zelle, PayPal, and any credit card.
+ We have a refund policy of the booking fee.
Fantasy Date - Denver Escorts & Companions for Elite Clients
We have the most charming, beautiful, sweetest, sexiest and alluring escorts & companions in Denver. Our talent database is full of good hearted people who enjoy making people happy and take great pleasure in enjoying life with them! They all share this love for life and look forward to a special encounter with you soon.